skip to main | skip to sidebar
Tuesday, July 23, 2013
Alhamdulillah , saya dah pandai update blog gune tab ni. Dah lama dah rasanya x update blog. Bersawang habis rasanya. Sori kawan2 semua, L bukan lupe, tp sibuk. Cewah bajet sibuk. Selamat menyambut ramadhan kareem.. puasa jangan tak puasa,
Posted by

L
at 12:51 AM
19 comments

Tuan Pengetua yg Ensem seket jerk!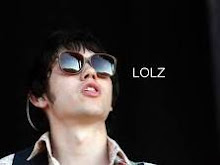 i'm juz a simple guy, love to find sumthing new, love to say 'yes',ha3,never regret of anything wat i have done and i'm a bad guy! hahahaha
View my complete profile
Jom bacer seket!
Diriwayatkan daripada Anas r.a: " Nabi Muhammad SAW pernah bersabda: " Tidak ada seorang pun di antara kalian dipandang beriman sebelum ia menyayangi saudaranya sesama Muslim seperti halnya ia menyayangi dirinya sendiri."
(al-Bukhari)
! ARRA AHMAD!
Award utk orang enseM!
Categories
mereka sudah femes.anda bile lagi.klik follow untuk femes.